First Testers Added to the Register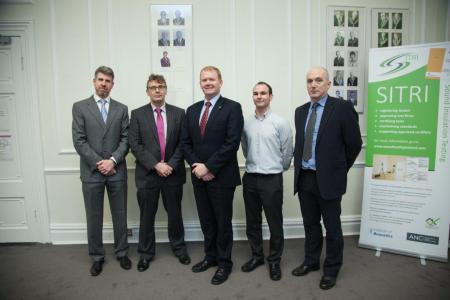 SITRI is pleased to confirm that the first four testers have been added to the register.
Ian Mac Phee is a Member of the Institute of Acoustics and has been working in the acoustics sector since the 1980's, initially in the UK, but in Ireland for the last 10 years. Since 2012 he has been serving a customer base throughout Ireland, but, as he lives in County Sligo, with a focus on the West.
Micheál Monaghan graduated from Waterford Institute of Technology with an Honours Degree in Architectural Technology in 2010. He completed a Masters in Sustainable Energy Engineering, again at WIT, graduating in 2011. He is a Certified Passive House Designer, BER Assessor and NSAI Registered Air Tightness Tester.
James Reynolds has been involved in the area of building acoustics for the last 16 years, both as a distributor of specialist acoustics products and as a provider of design consultancy. He has a Masters in Applied Acoustics and is a Member of the Institute of Acoustics.
Dr Stephen Smyth holds an honours degree and PhD in Mechanical Engineering from TCD. He is a member of Engineers Ireland and a Member of the Institute of Acoustics with more than 10 years' experience as an acoustic consultant. Stephen has contributed as an author and peer reviewer on journal and conference papers as well as guidance documents for the Environmental Protection Agency and the Department of Education and Skills.