Training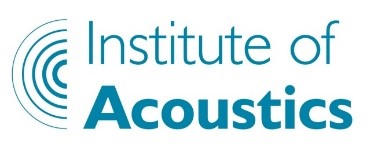 CCIBAM
(Certificate of Competence in Irish Building Acoustics Measurement)
The objective of this course is to train candidates to an appropriate standard so that they are competent to carry out and report upon sound insulation tests on walls and floors, in accordance with relevant Irish standards and regulatory instruments.
The course focuses on measurements according to the requirements of ISO 16283 part 1 and ISO 140 part 7, and is specified as the minimum level of qualification required for application to become a SITRI-registered Tester. It does not cover in detail wider aspects contained in other parts of ISO 140, such as sound insulation of façades, ceilings, small building elements or laboratory measurements.
Although the design and detailed specification of sound insulation of walls and floors is beyond the scope of this course, it is expected that candidates will gain some understanding of the principles and practice involved in achieving good sound insulation, and familiarity with some of the standard forms of construction commonly encountered, sufficient for them to recognise and report types of construction tested and any obvious defects affecting sound insulation performance.
Note: While the qualification provides the skills to undertake testing, in order to complete tests for TGDE, candidates will need to be approved as a 'competent tester' by SITRI, the Sound Insulation Testing Register (Ireland).
Holders of this certificate are entitled to apply for Technician membership (TechIoA) of the Institute of Acoustics, subject to one year's experience working in a relevant area.
Attendance
This short course requires full-time attendance over five days. Courses have been run in Dublin twice a year but there have not been sufficient candidates recently to justify this.

Dates
The next course dates are expected to be in late 2019 and will be added here when confirmed. In the interim, the course is available in the UK with a module to cover the Irish Building Regulations.
Delivery
The course is run by Southampton Solent University, and held at a venue in Ireland.

Fees
€1,850 including tuition and IoA examination fees, to be paid in full prior to the start of the course (there is no VAT payable on this). All equipment required for the course is provided, although you will need to bring a scientific calculator
Further Information and Registration
If you are interested in the CCIBAM or would like more information, please contact SITRI by email on info@soundtestingireland.com.

If you are interested in taking the course in the UK or for specific questions on course content then contact Juan Battaner-Moro via e-mail: juan.battaner-moro@solent.ac.uk.|